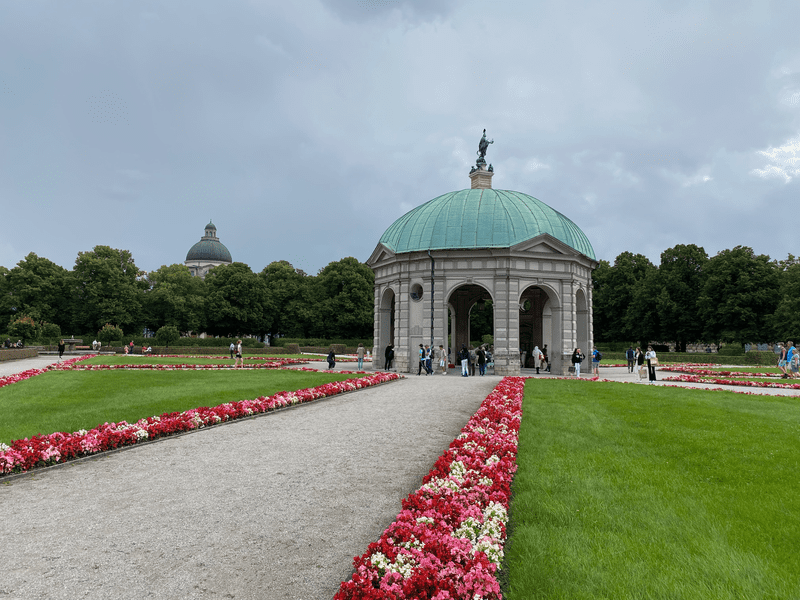 The Hofgarten is a public garden near the Odeonsplatz. It is situated next to the Residenz (the former royal palace). Originally founded by Albert V, duke of Bavaria in 1560 it was subsequently extended by various Bavarian kings. The Diana temple located close to the center of the garden was created in 1613-1617 in Italian Renaissance style. On top of the temple is a copy of the bronze statue of the Bavaria from Hubert Gerhard.
Today the Diana temple is a prominent feature of the garden and sometimes the site of public music performances in the summer. The main entrance to the Hofgarten is on its western side from the Odeonsplatz. This Hofgartentor gate was created by Leo von Klenze in 1816. Near the gate there is the Tambosi restaurant and coffeehouse with a beer garden. In the west of the Hofgarten there is also an area to play the French game of boules and a fountain with a statue on top and four water basins.
Limiting the Hofgarten on the northern side is German theater museum and shops. On the southern side of the Hofgarten is the Munich Residenz (the former royal palace). To the east of the Hofgarten is the Bayerische Staatskanzlei (the Bavarian State Chancellery) of the Bavarian government. Also on its eastern side is a commemorative plaque of the resistance group "Weisse Rose" (white rose).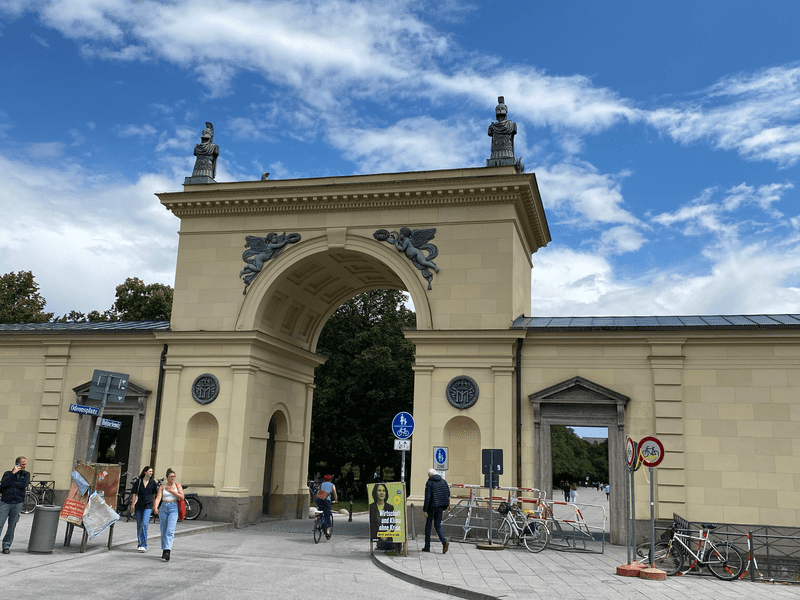 Hofgarten gate by Leo von Klenze.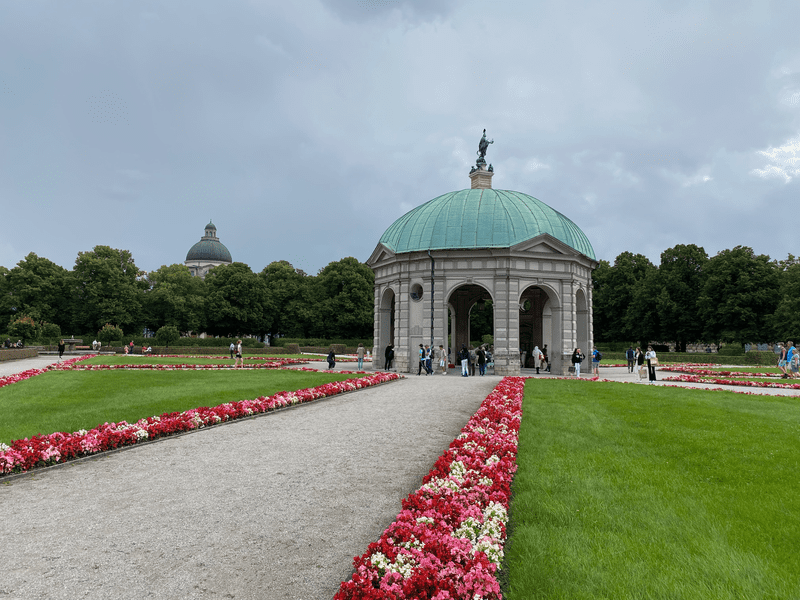 Hofgarten with temple of Diana.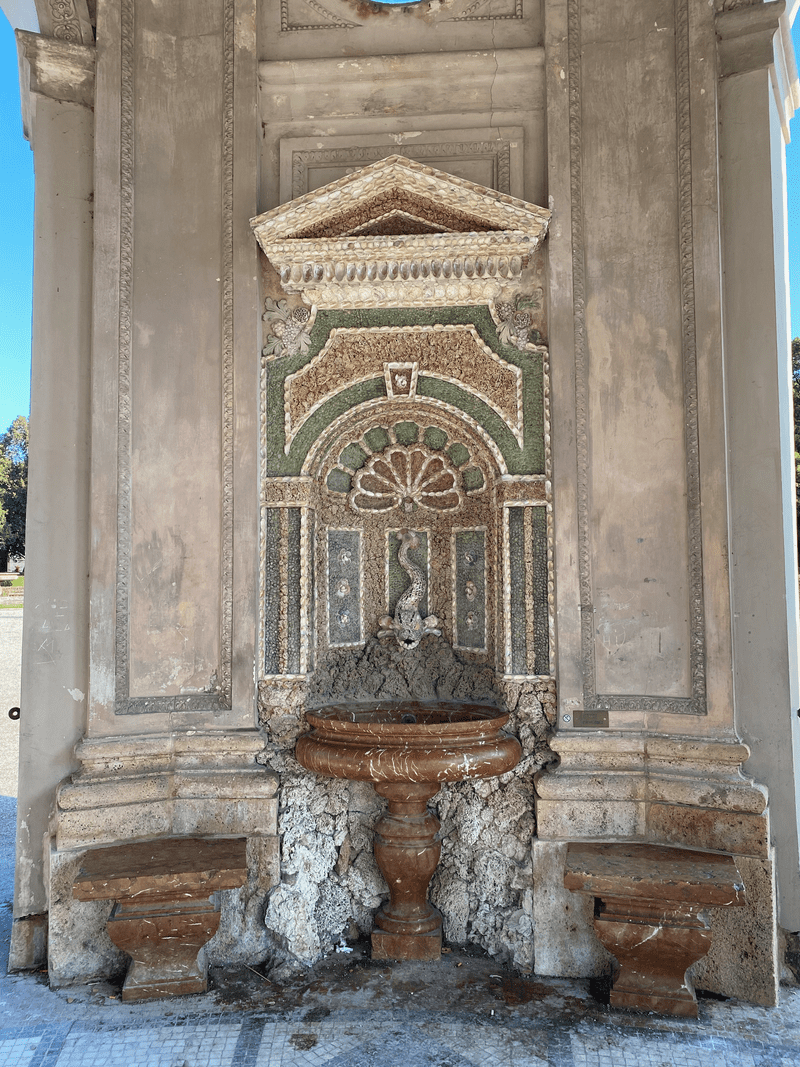 One of the water basins inside the Diana temple.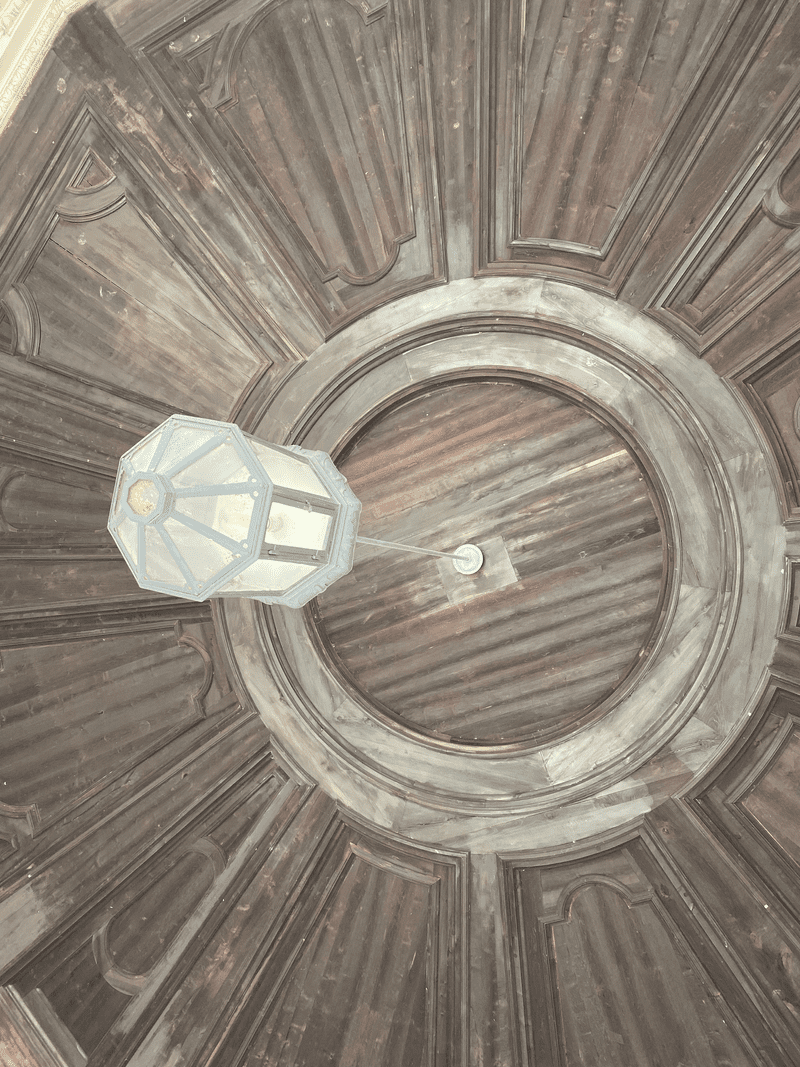 Wooden ceiling of the Diana temple.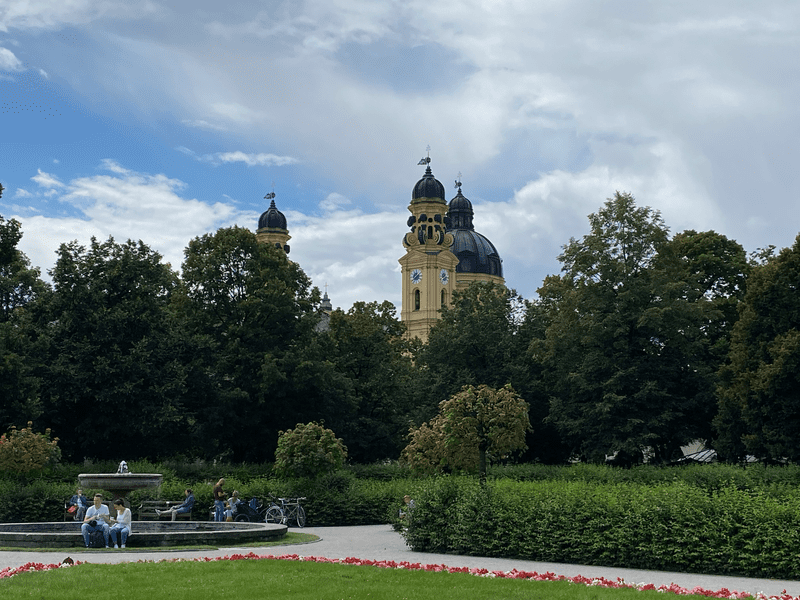 View from Hofgarten with the church Theatinerkirche in the background.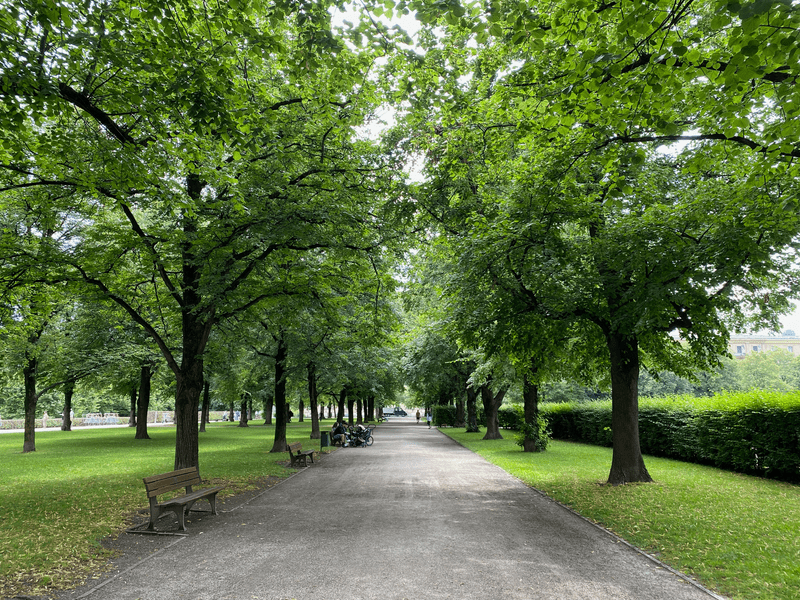 Hofgarten alley with benches.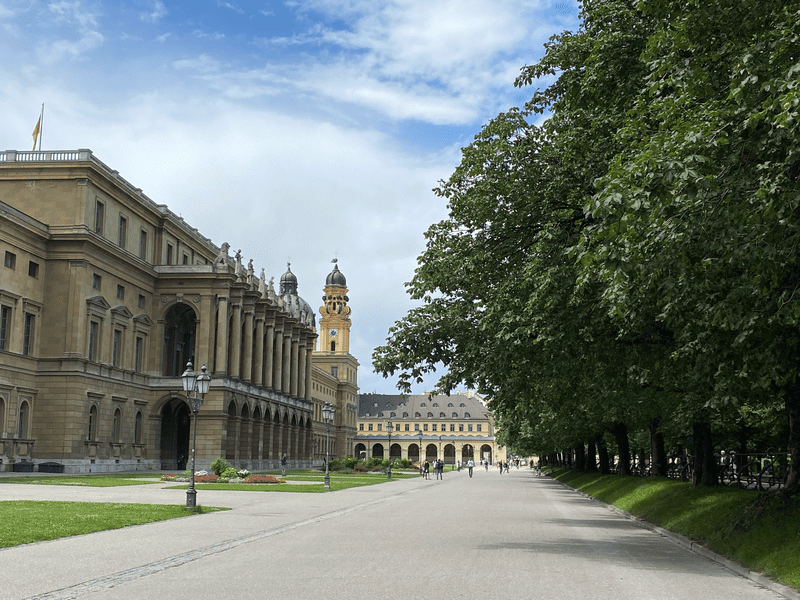 View of Residenz to the left and Hofgarten to the right.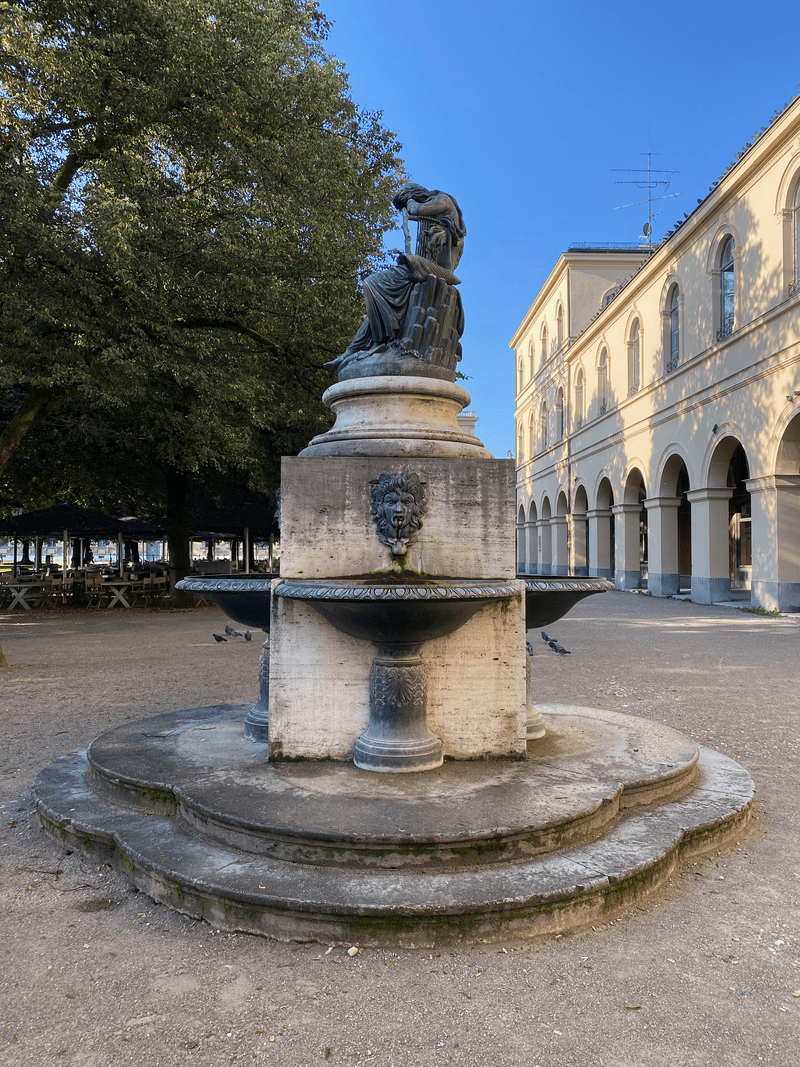 Water basin with statue in the west of the Hofgarten.