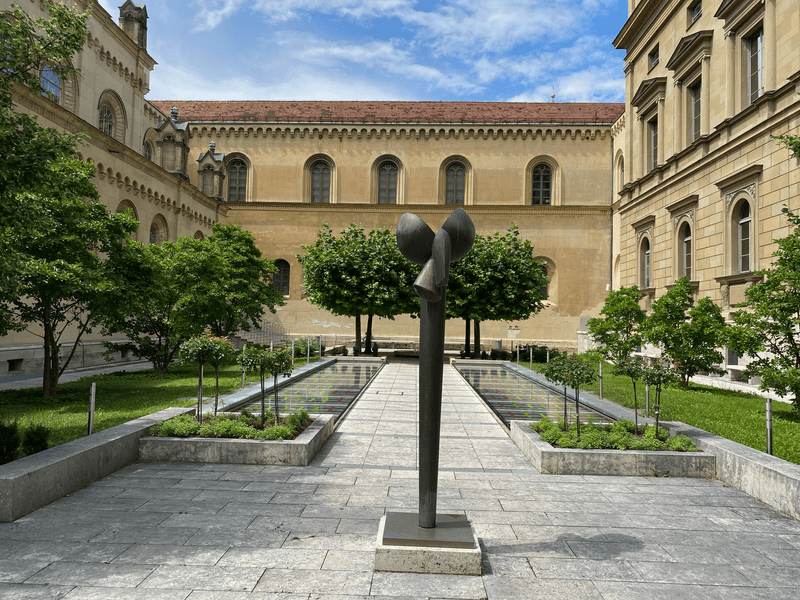 The Kabinettsgarten is a small treasure located near the Odeonsplatz. Its serene atmosphere and its oriental flair are something special in Munich. Finished in 2003, the landscape architect Peter Kluska designed the garden in its modern form. The total area of the Kabinettsgarten is 1,000 sqm (about 10,763 sq ft). Water basins contain mosaic patterns. Benches allow visitors to enjoy the garden.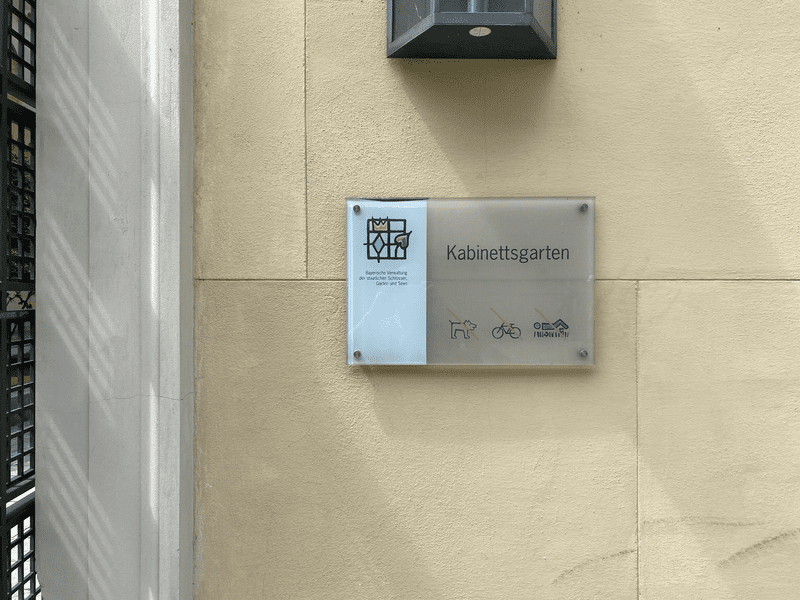 Sign at the entrance of the Kabinettsgarten.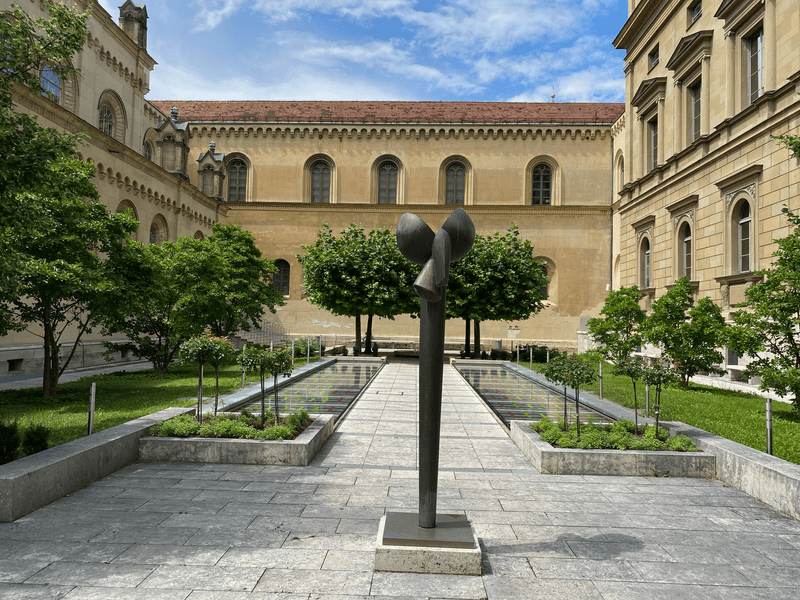 View of the Kabinettsgarten with the two water basins, the church Allerheiligen Hofkirche to the west.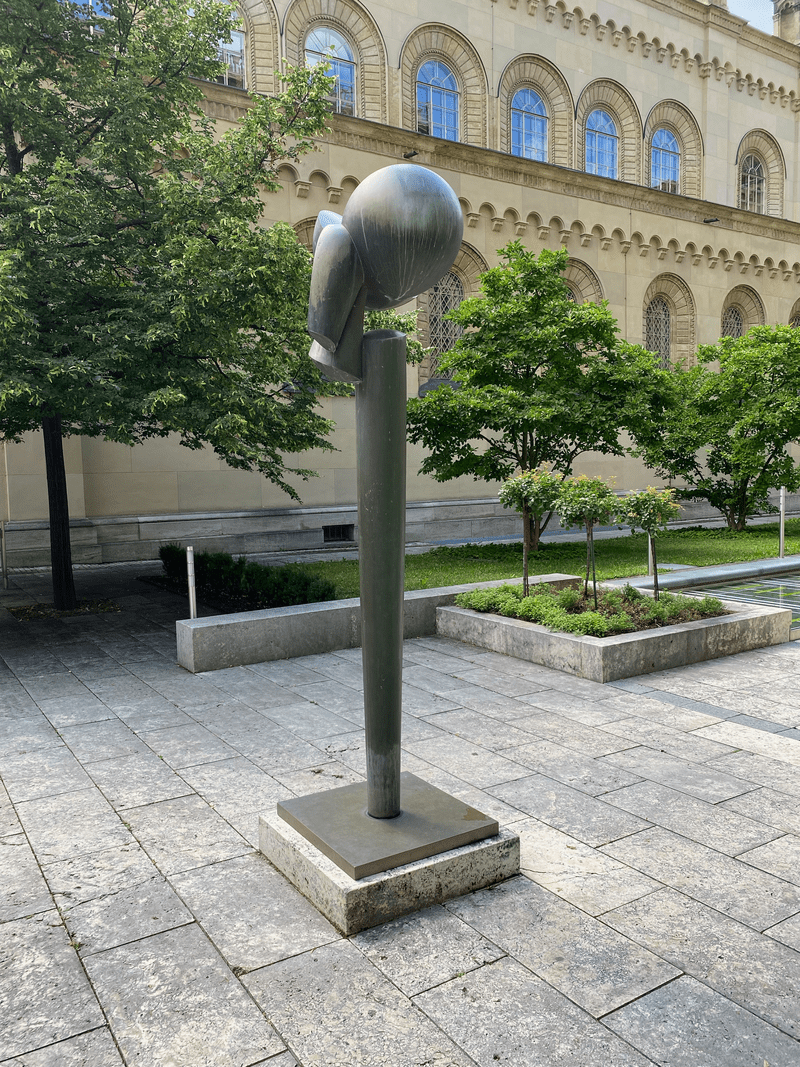 Sculpture Flora III by the German artist Fritz Koenig.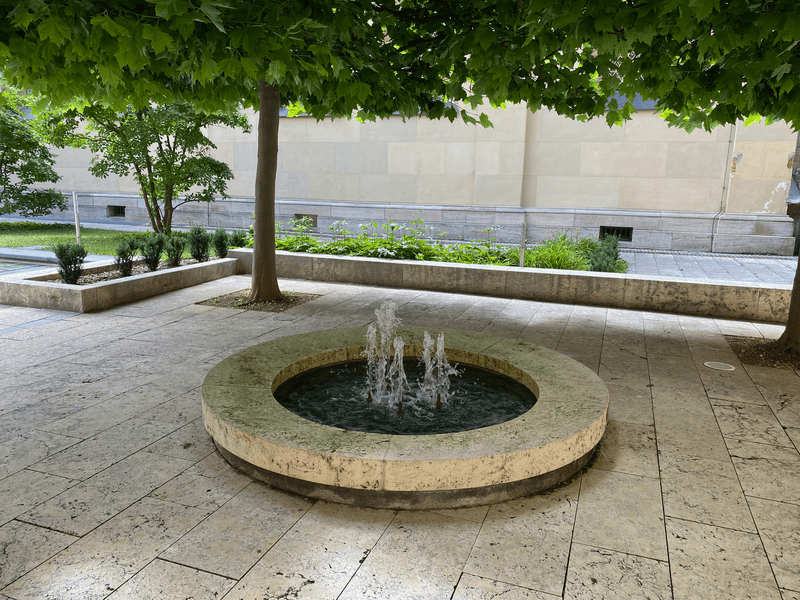 Water fountain in the Kabinettsgarten.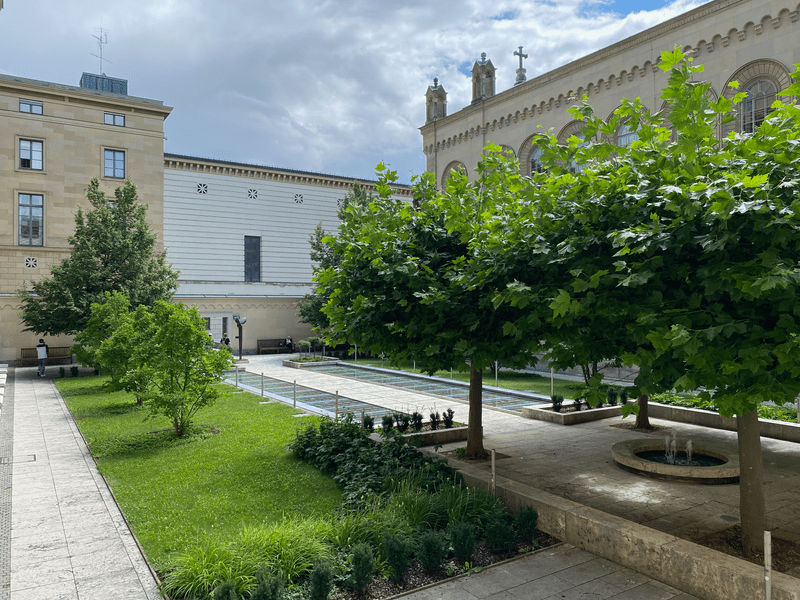 View from the steps into the garden.
Sources
München - Ein Begleiter zu neuer Landschaftsarchitektur, Max Leuprecht, Callwey, 2005 (in German)