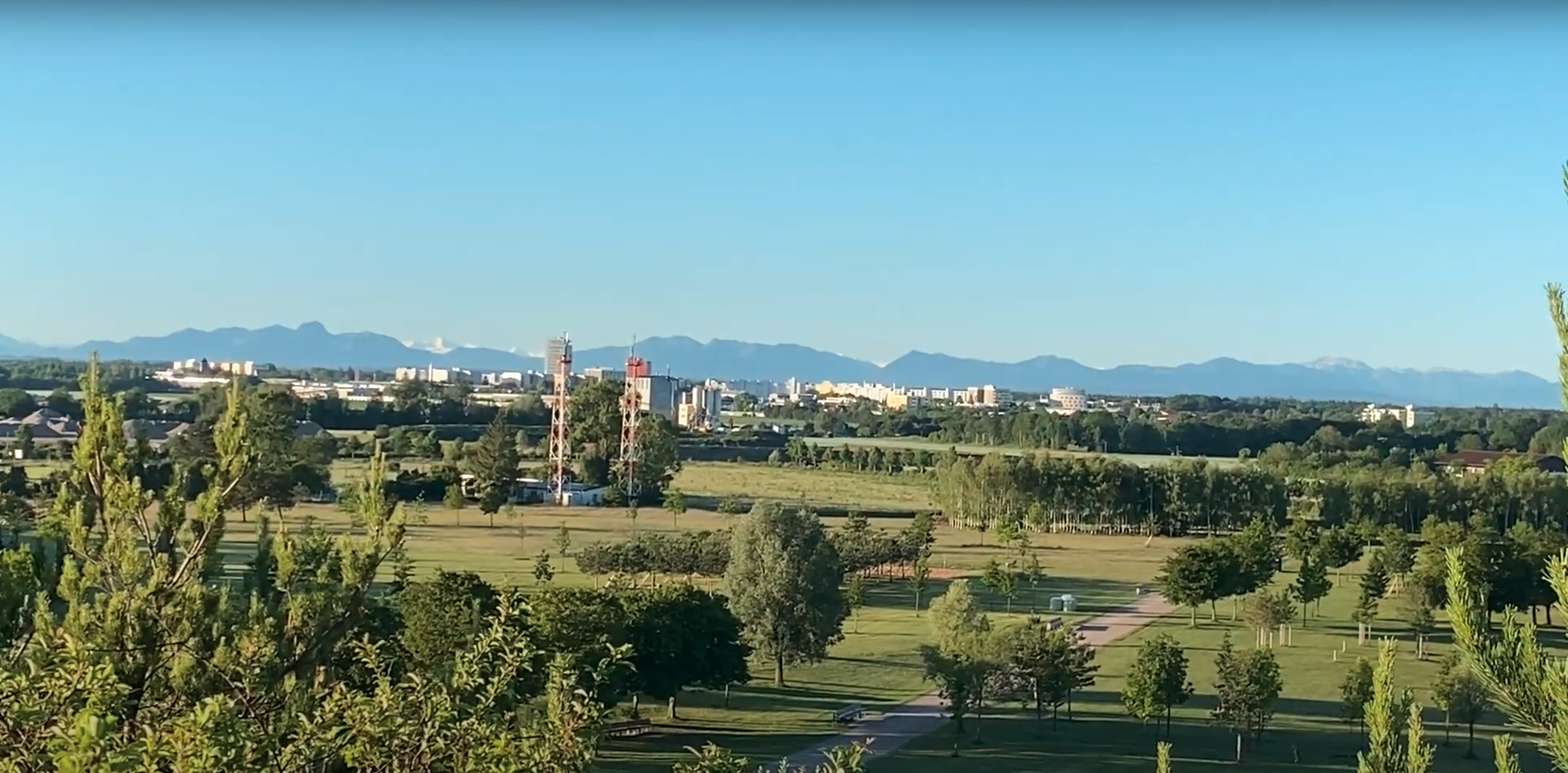 Lake Riemer See Morning Walk
The lake Riemer See in Munich is an artificial lake and is embedded in the Riemer Park. It was constructed in the year 2005. This video walk was recorded in the early morning in the summer of 2020 and includes a view from the nearby hill.
Gilles Vexlard was the French architect of the Riemer Park that includes the Riemer See. The Riemer Park is also known as BUGA park because in the year 2005 there was the Bundesgartenschau (BUGA). The BUGA is a biennial German federal horticulture show.
Located north of the lake is a hill of about 22 meters in height. It was created with the material of the demolition of the former airport of Riem. On clear days you can see the Alps and you also have a good view of the city of Munich.
The northern shore of the lake has an extensive lawn and a sand beach for sunbathing in the summer. There is also a kiosk for beverages and ice cream opening in the summer bathing season.
Key Moments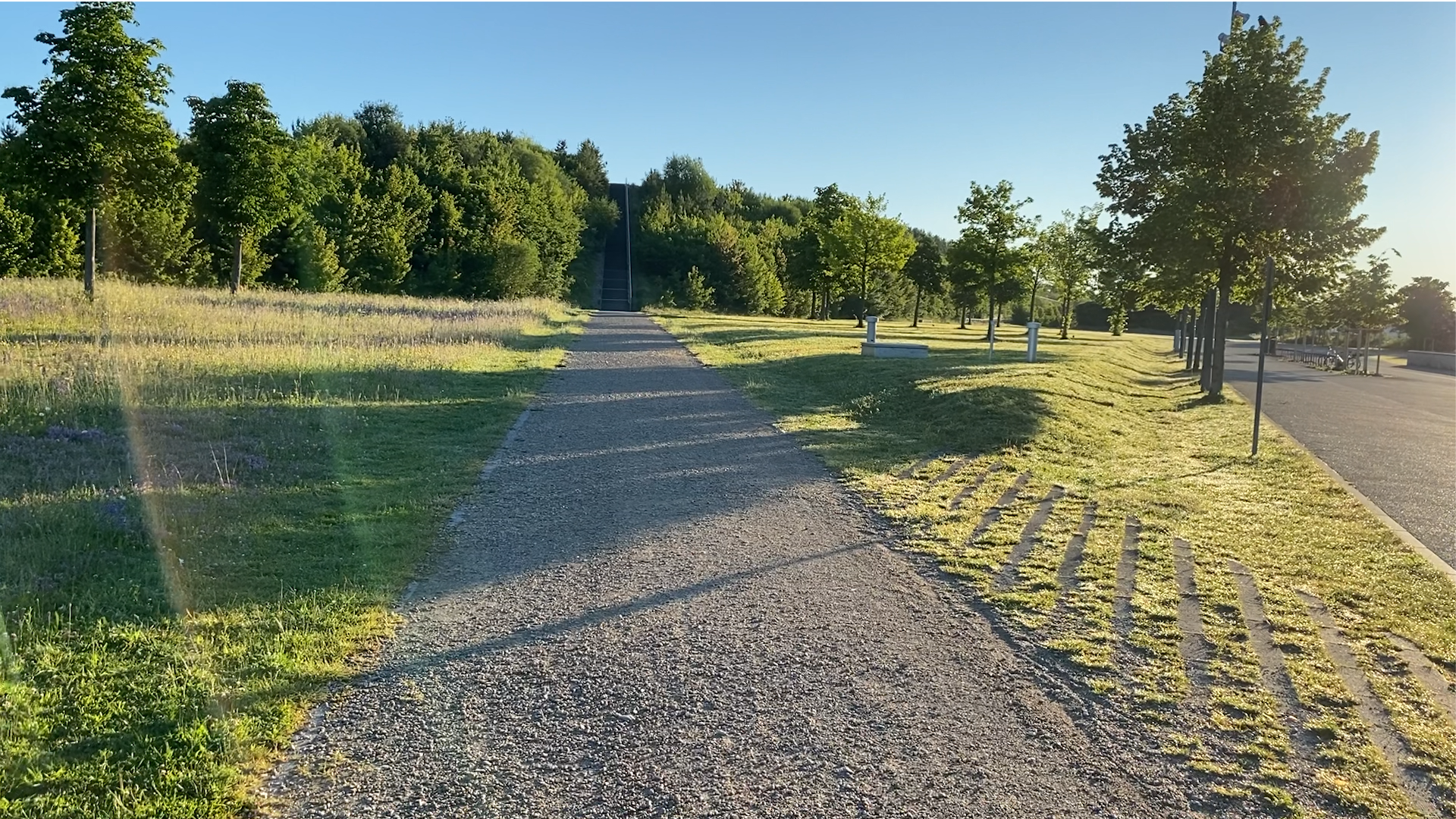 View of the Riemer See hill, built from demolition material of the former airport Riem.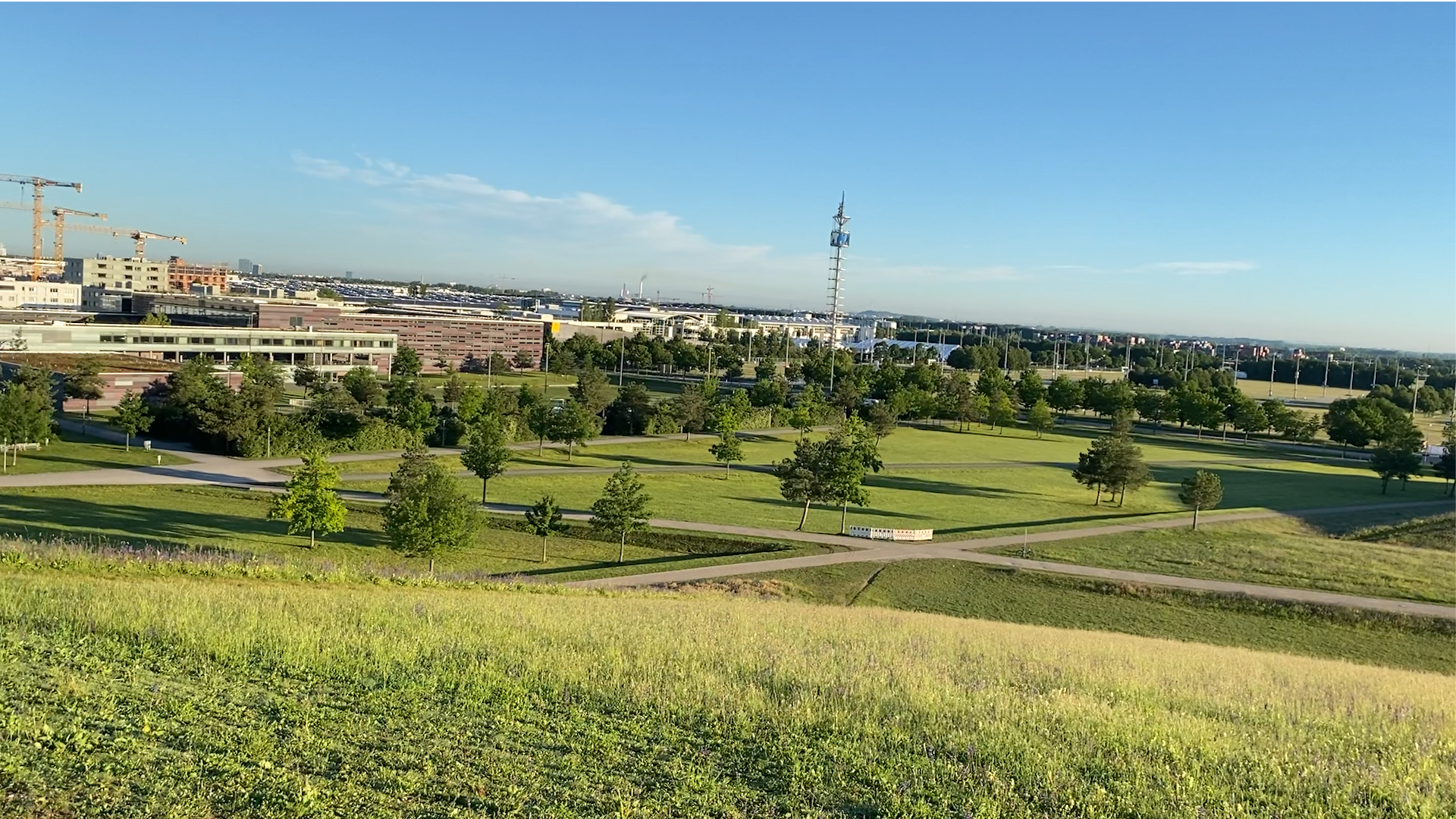 From the hill you have a good view of Munich.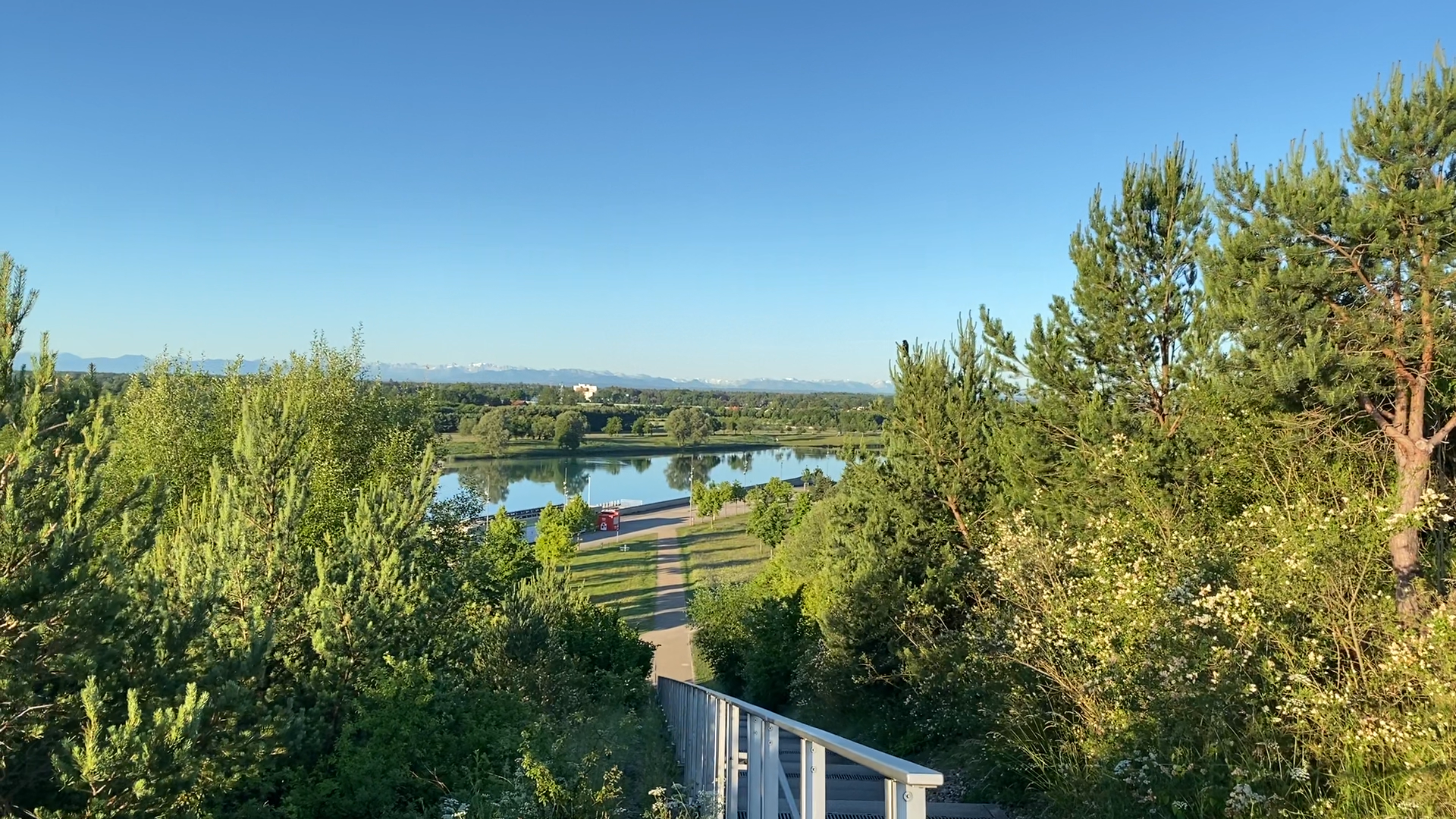 At the stairs leading down the hill you get a glimpse of the lake, the Alps in the background.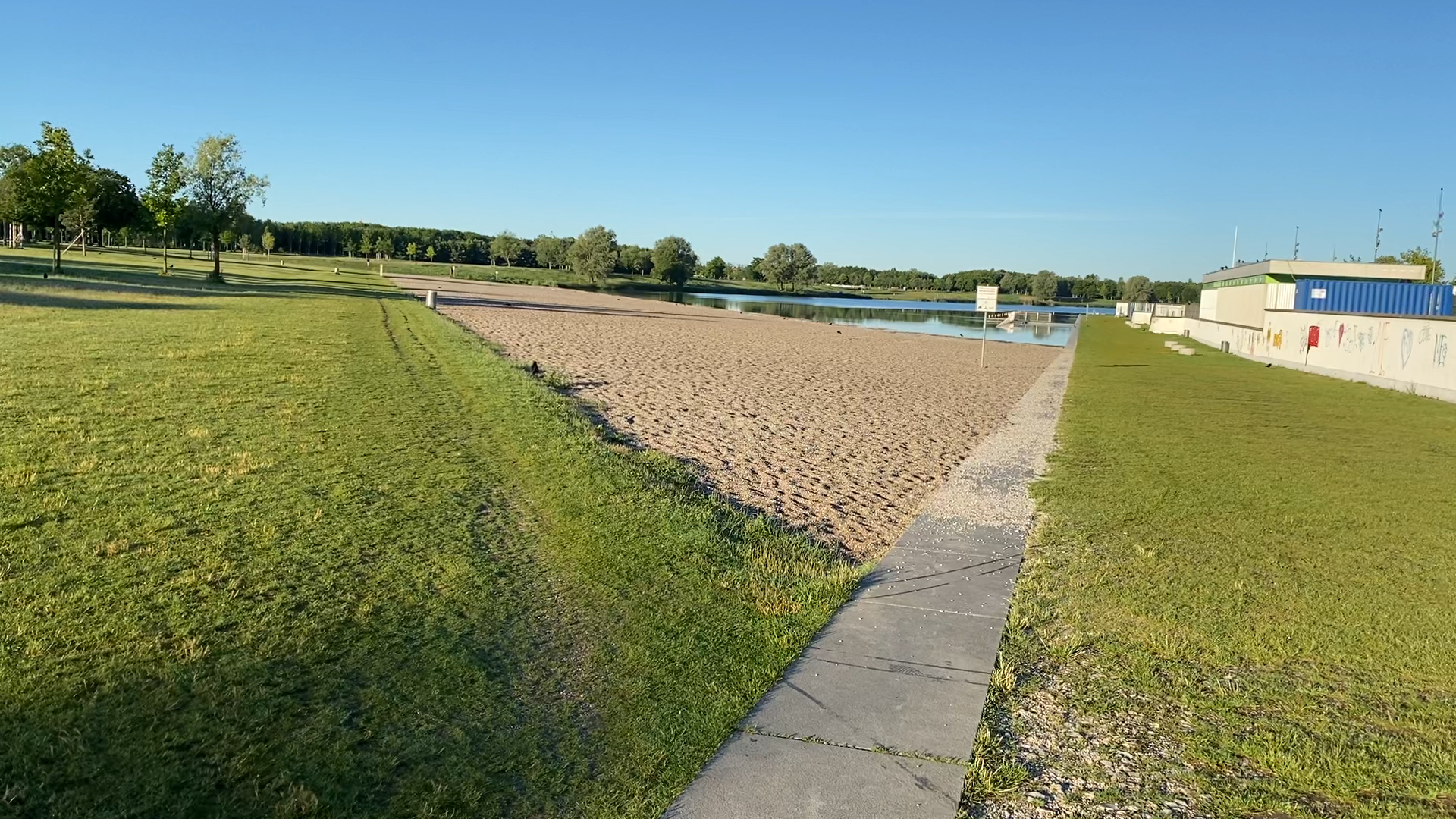 The meadow and the sand beach on the northern shore of the lake.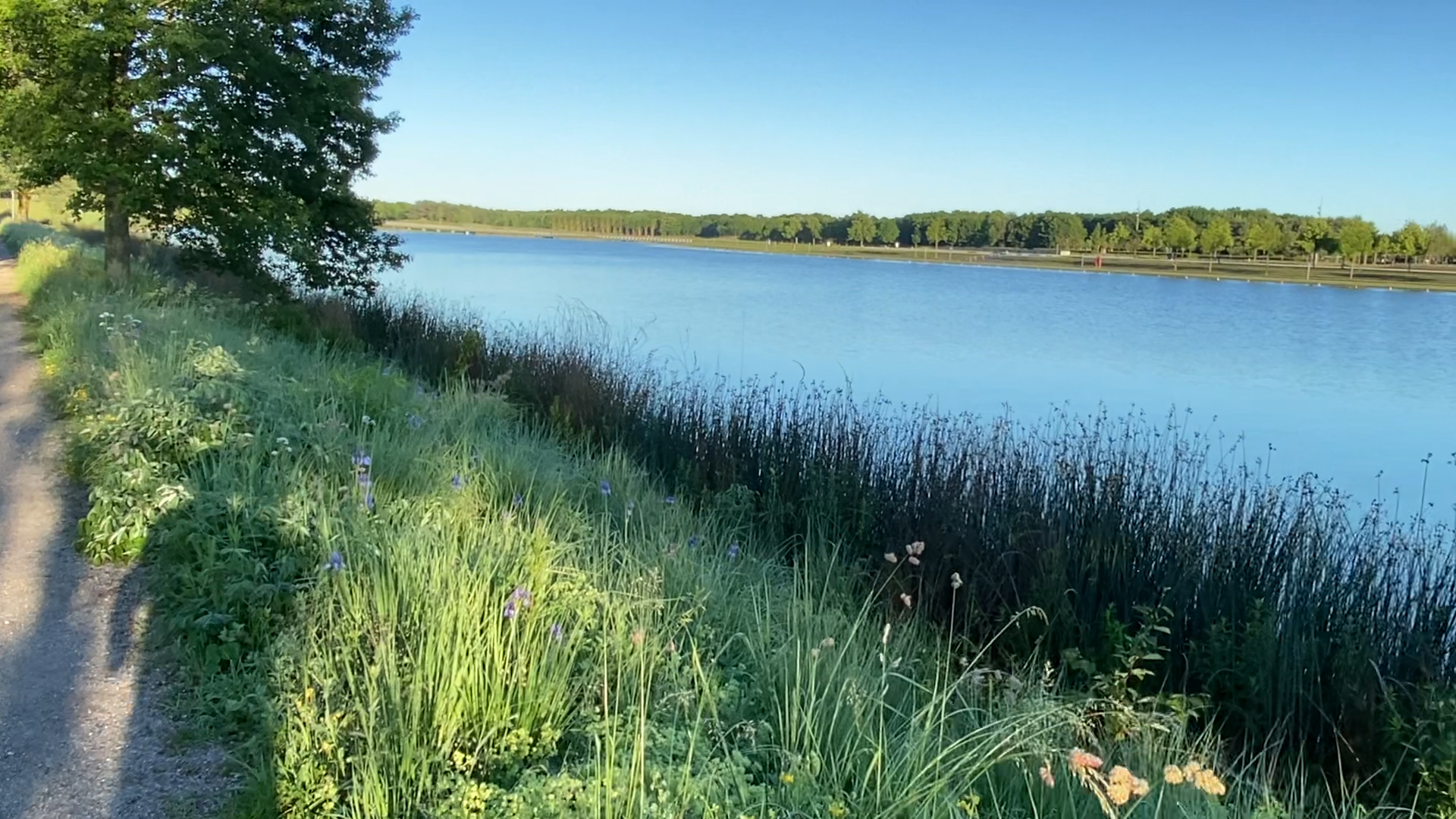 A footpath on the eastern shore with view of the lake.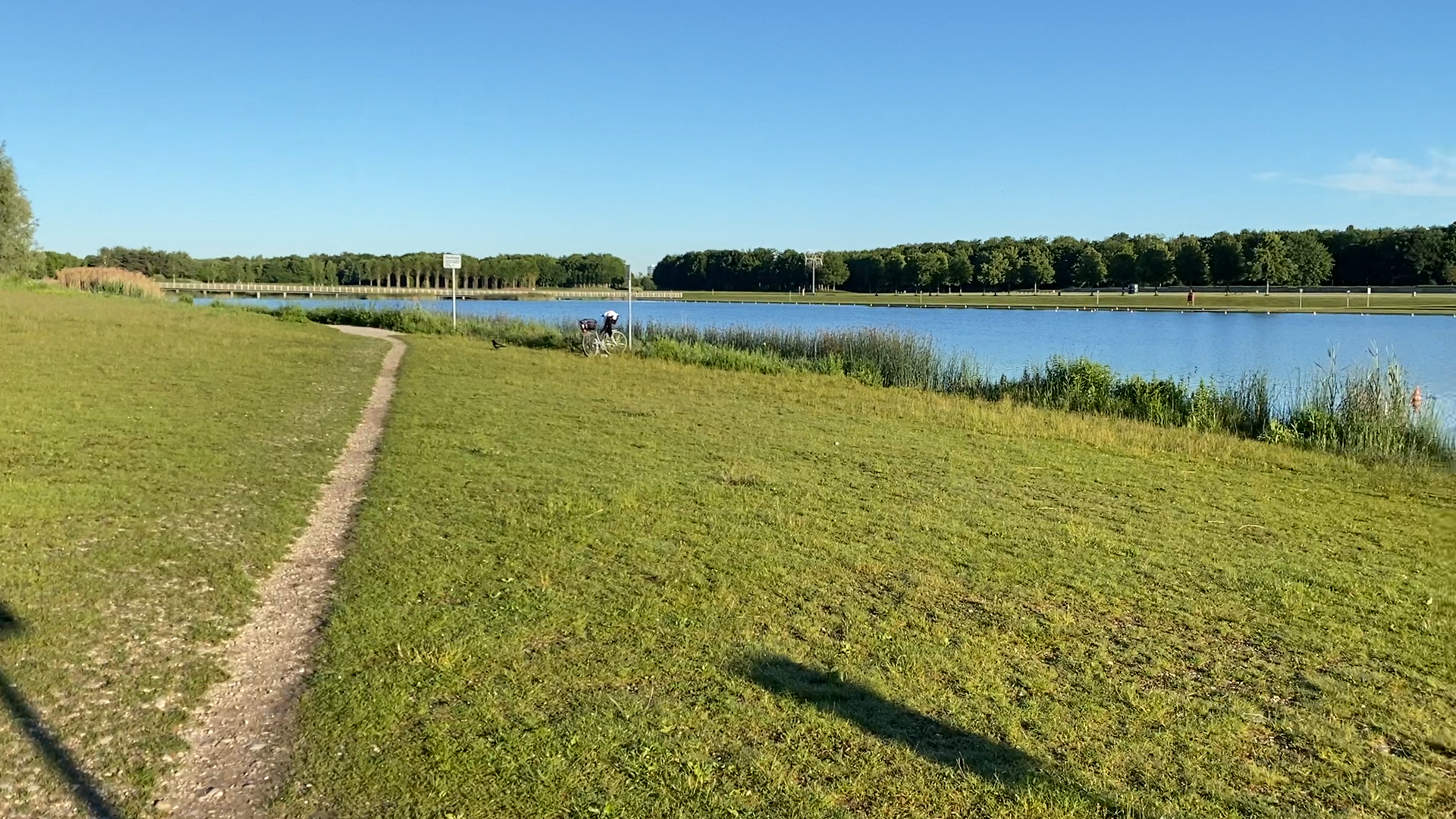 Meadow on the eastern side ideal for sunbathing in the summer.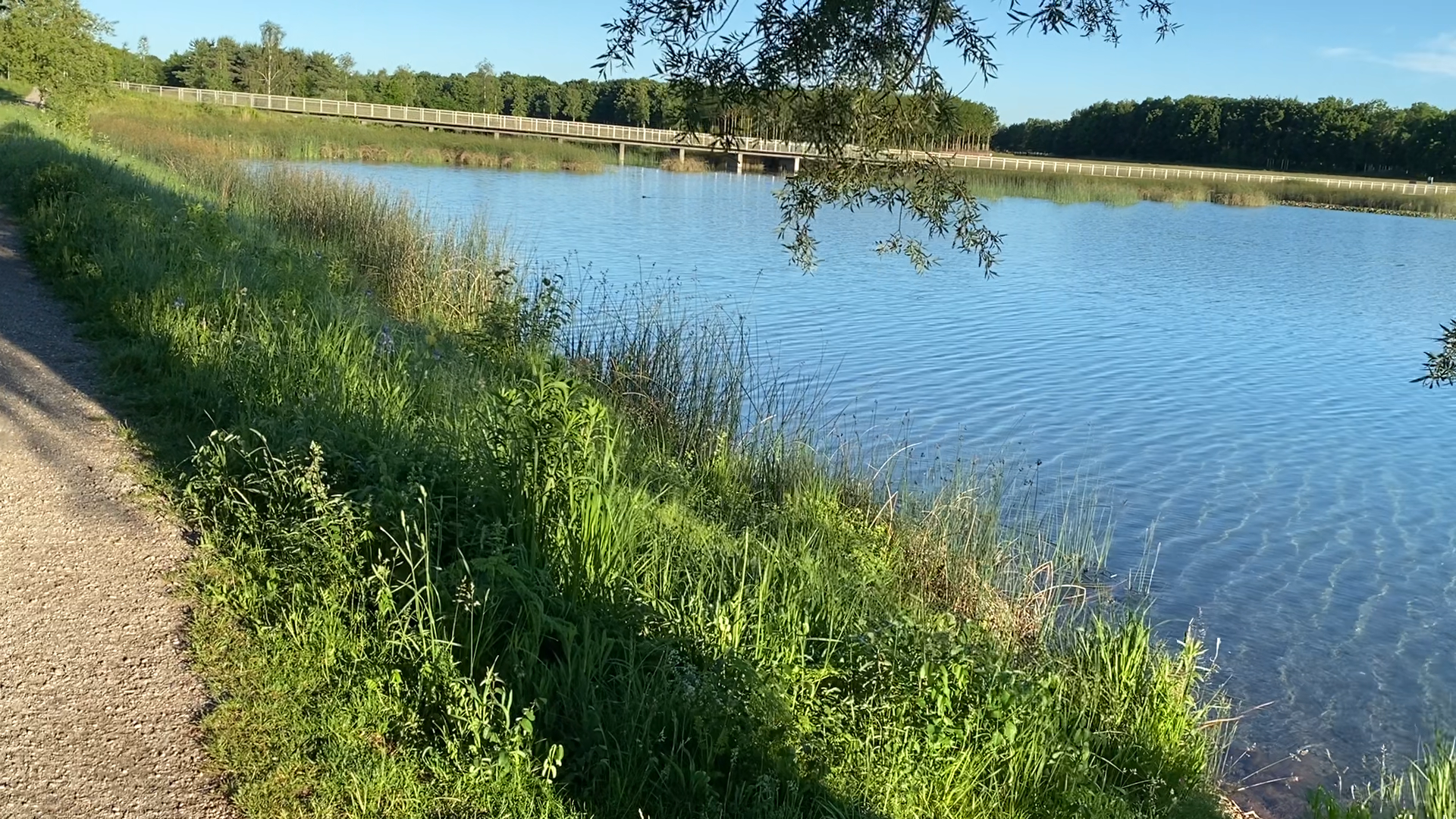 View of the lake on its southern end with a pedestrian bidge in the background.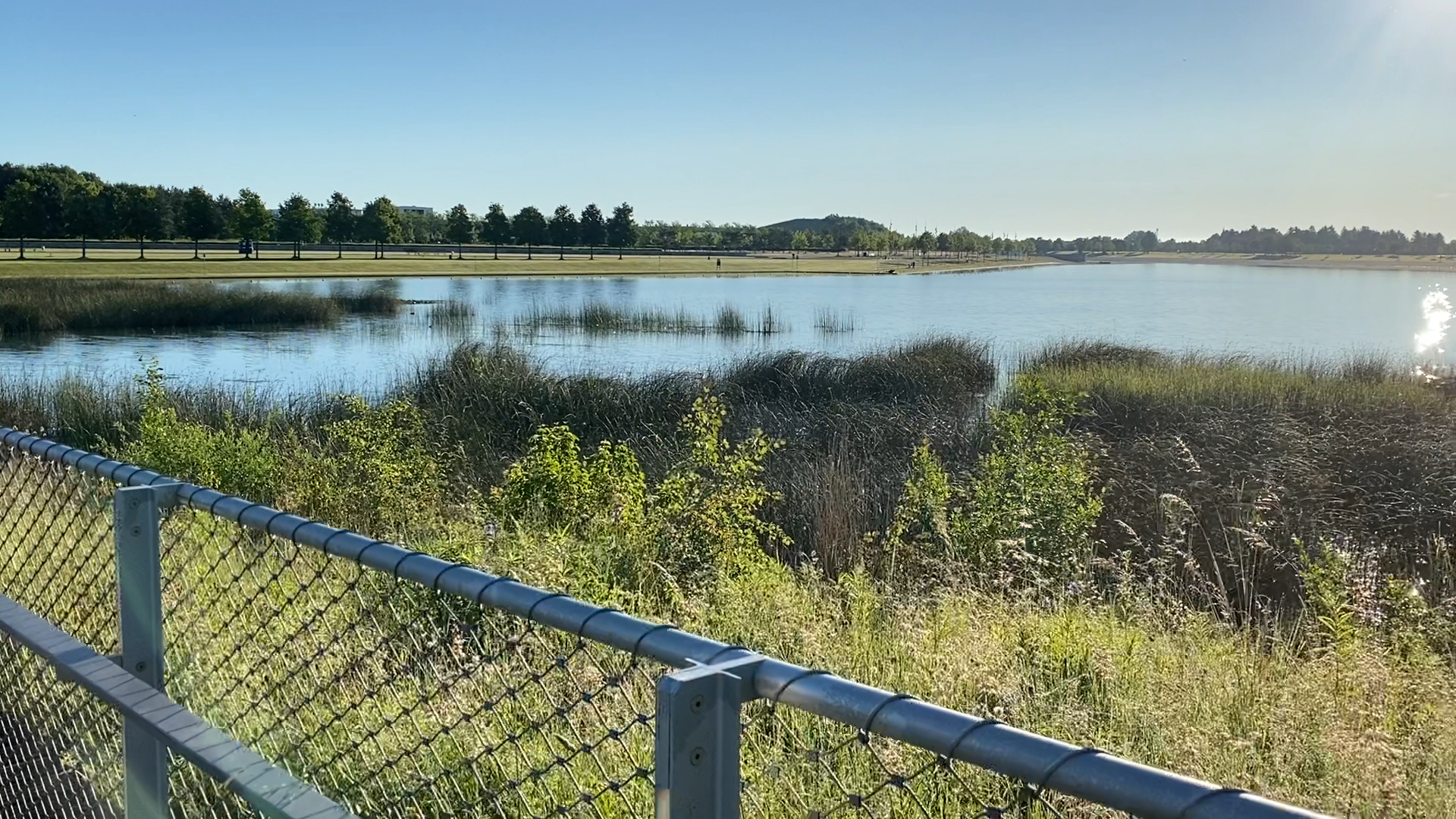 View from the bridge onto the lake with reed.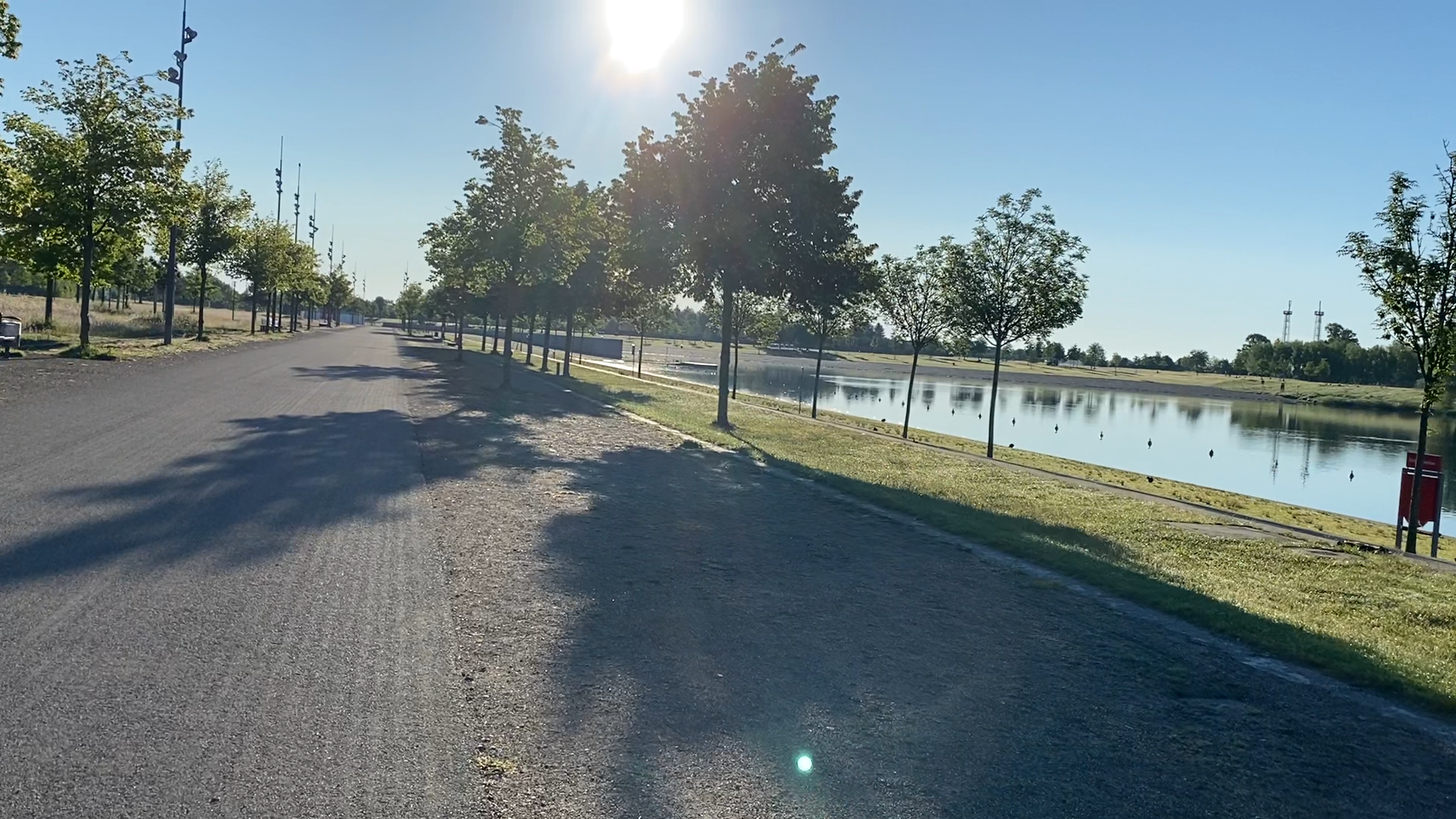 Western side of the lake.
Links
Bundesgartenschau (BUGA): https://www.bundesgartenschau.de/ (in German)